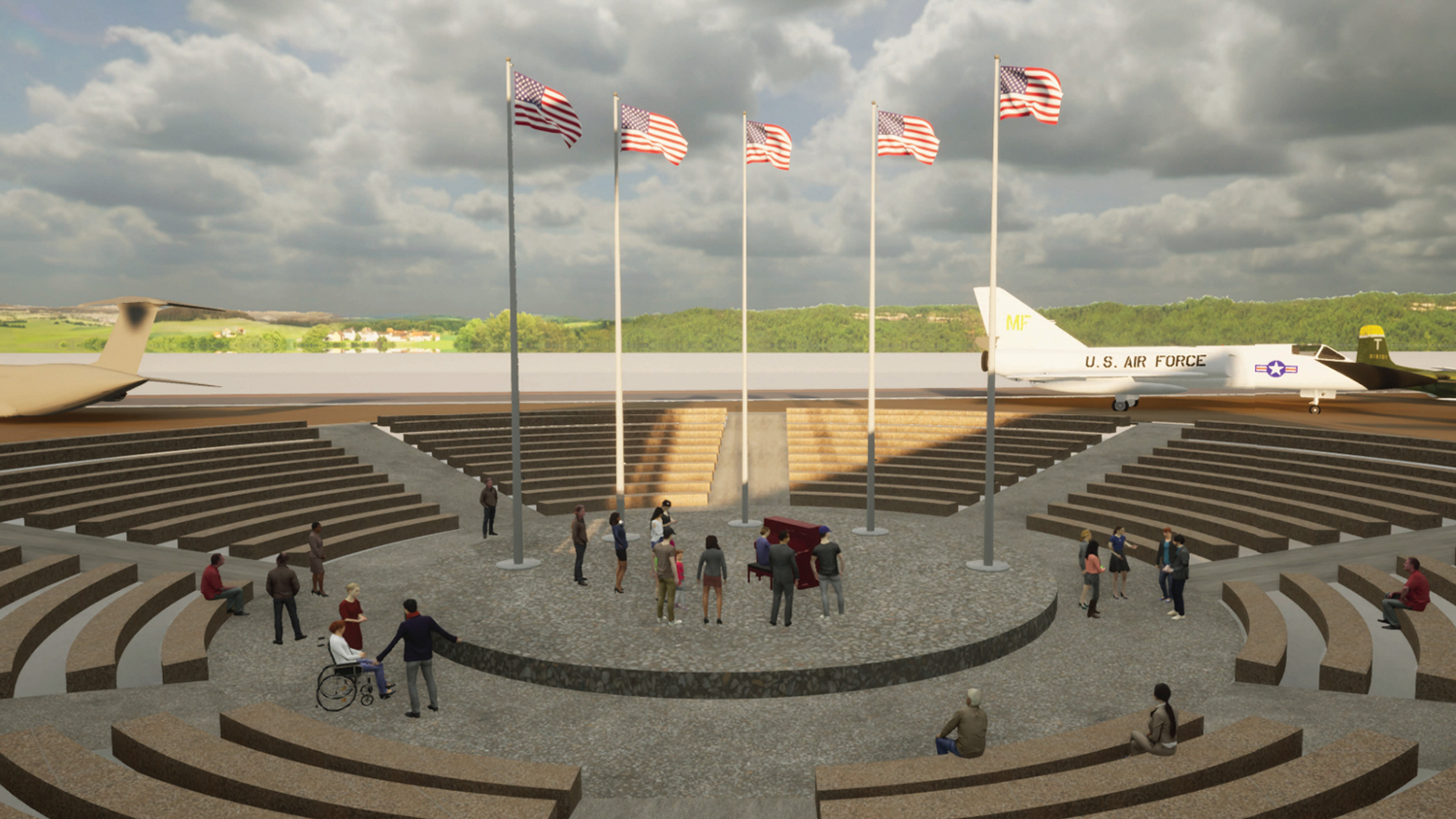 Landscape Design 7
Advanced Design Studio
The Advanced Design Studio is a rehearsal for the rigors of the Capstone Project. The student explores a big idea and creates a program responding to a site (site chosen by instructor). Using the design process and site analysis, the student refines a program, selects goals and objectives, and prepares a design solution and documentation booklet. This course is a required prerequisite to the Capstone Proposal and Capstone Project.
Instructor
Patrick Reynolds
Project Location
Riverside
March Field Air Base
Student: Ristin Wilson
Wonderful patriotic experience designing the March Field Air Base for fundraising and event planning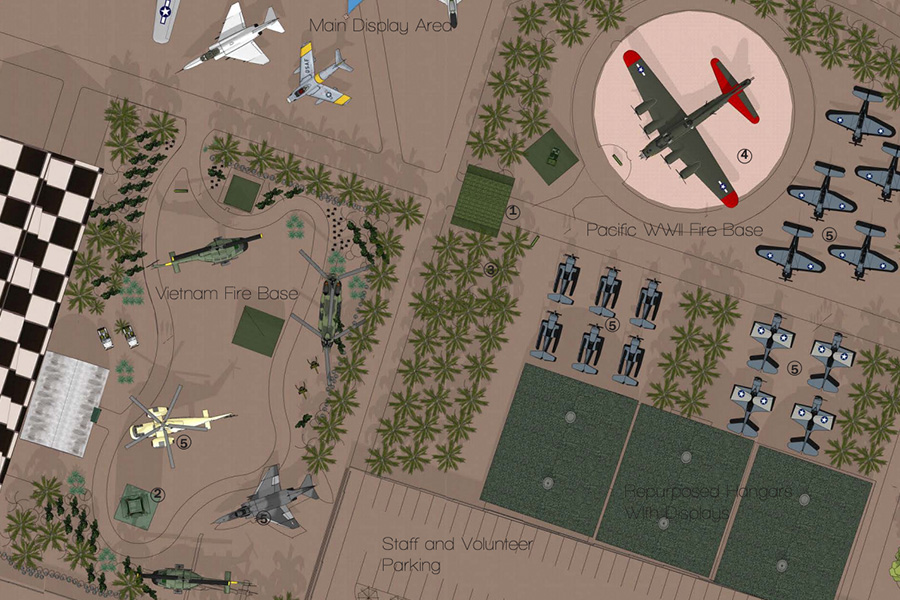 March Field Air Museum
Student: Ethan Fisher
Development of a master plan for March Field Air Museum.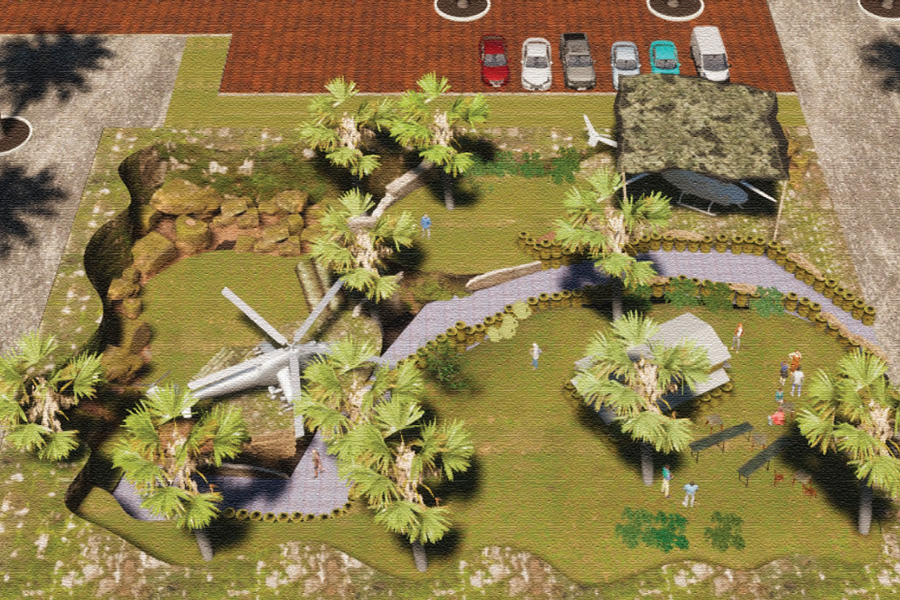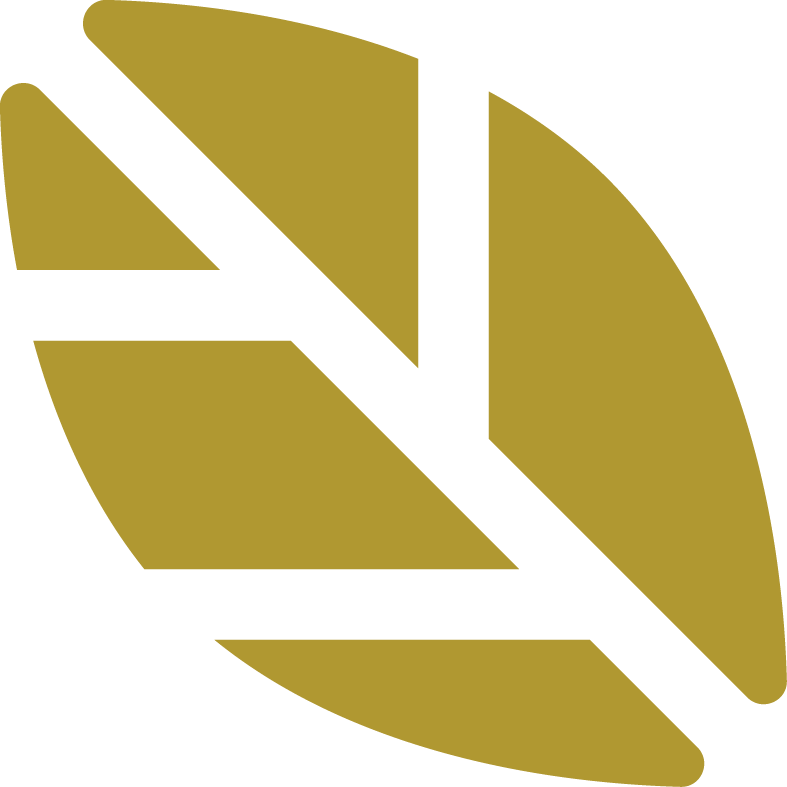 SCASLA Excellence Award
March Field Air Museum
Student: Terri Larronde
An attempt to elevate the March Air Field Museum's standing in the community, and the world, through design with landscape architecture and refreshed program branding. Present time shows just a few Air Force bases left in California. March Field has the location and ability to raise the historical context of air military culture. Having the support of a dedicated staff, and the interest of the Air Force and flying aficionados in Southern California and beyond, presents the opportunity to develop this museum for even more success in the future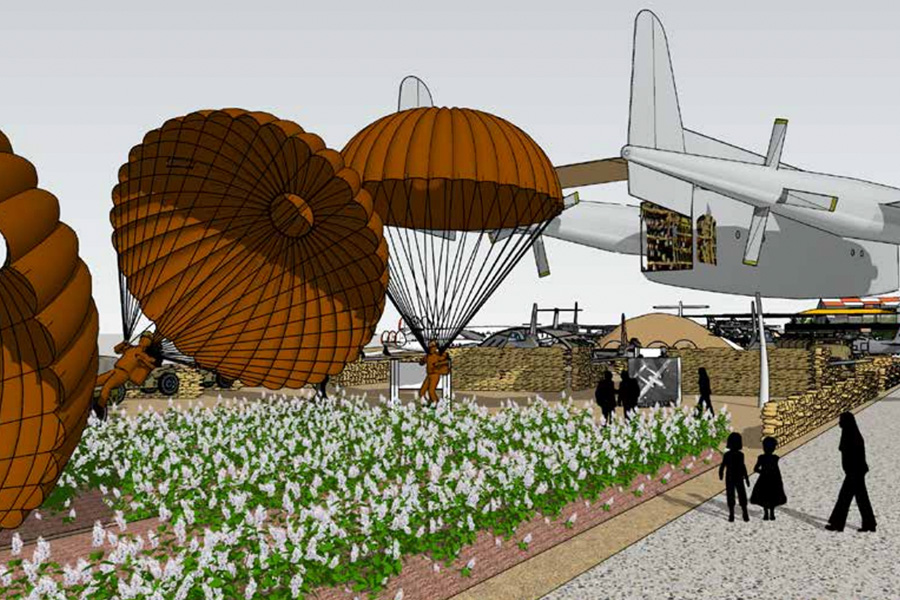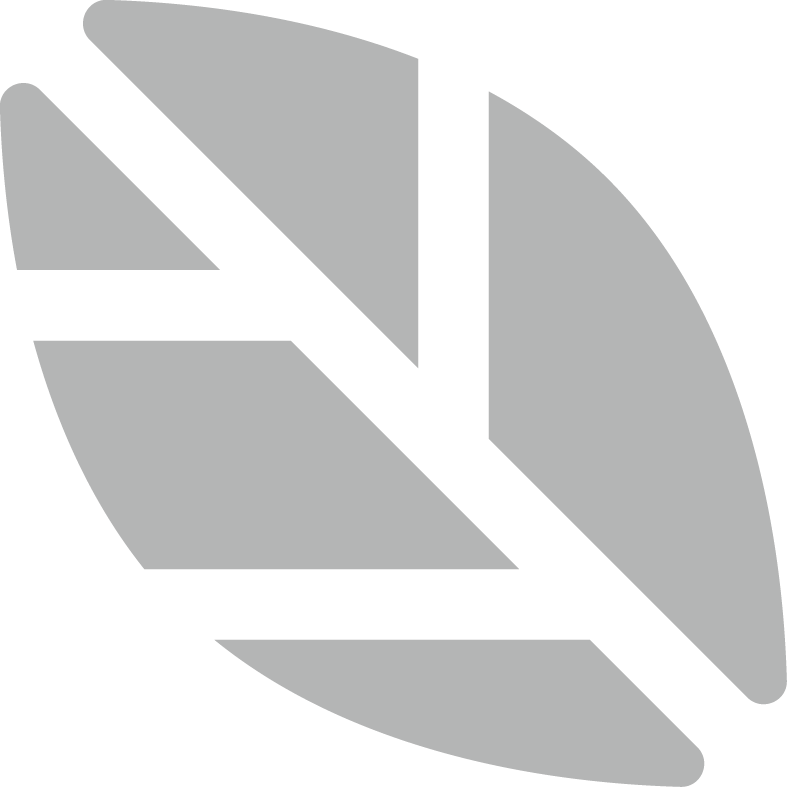 SCASLA Achievement Award
March Air Force Base
Student: Michael Meskin
The project explores creating a more attractive destination for the surrounding communities while allowing more diverse age groups to enjoy the space without dignifying the aspects of war.