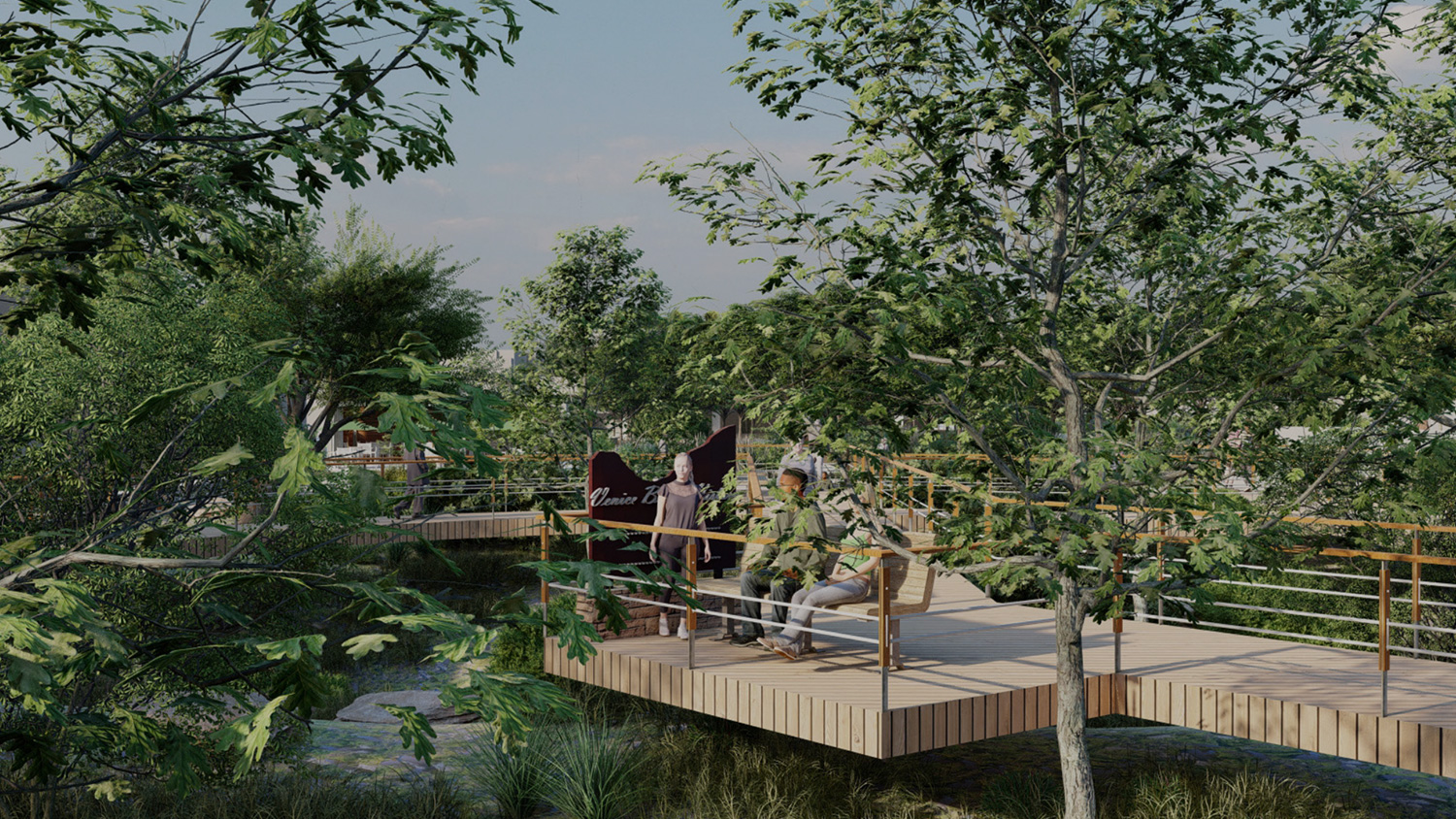 Presented by the Student Chapter of ASLA at UCLAx
UCLA Extension Landscape Architecture
2022 Student Show
ABOUT US
The Student Chapter
of ASLA at UCLA Extension
Established in 1977, UCLA Extension's Landscape Architecture Certificate program is designed for working professionals who already have at least a bachelor's degree. It is a rigorous, 3-year hybrid program that prepares students to enter the field of landscape architecture upon completion of the curriculum. The program is designed to give students a strong foundation in the design, technical, and theoretical aspects of the discipline, ultimately integrating these three areas into a single body of knowledge so that each segment is understood in the context of its relevance to the others.
The Student Chapter of ASLA at UCLA Extension is a student-run organization that aims to supplement the curriculum through social and educational activities. Our goal is to create more opportunities to form meaningful connections with our fellow students while furthering our understanding of landscape architecture.
---
acknowledgements
Thank You.
Thank you to all of our Jurors and Scribes who have dedicated their time to provide our students with valuable feedback and awards on their submissions.
Jurors
Sasha Anemone
SALT Landscape Architecture
Difan Chen
KTUA Landscape Architecture and Planning
Dawn Dyer
Studio-MLA
Xiaojian Fan
Design Workshop
Ming-Yu Ho
Studio-MLA
John Hourian
Hourian Associates
Samuel Kim
SQLA
Mark Leung
City of Los Angeles
Cheryl Lough
UPON
Jennifer Mok
Walt Disney Imagineering
Stephen Poe
Tropic Land Design
Vinita Pugal
Designodal
Rory Patrick Sheehan
Richie-Bray
Charles Strawter
City of Los Angeles
Michelle Sullivan
Michelle Sullivan Landscape Architecture
Alison Terry
Terry Design
Nicole Volpe
Albert A. Webb Associates
Elisabeth Weinstein
RIOS
Eri Yamagata
SALT Landscape Architecture
student scribes
Julia Bennett
Marilena Lewandowski
Jen Moody
Chan K. Nguyen
Grace Pan
Jina Park
Jacqueline Wee
Tracy Wolk
Jesse Woltal
---
TO OUR FELLOW STUDENTS
The SCASLA Board would also like to thank all of the students who participated in our online student show. We are blown away by the work, and we feel fortunate to have you as our peers. This show is dedicated to you!
Jina Park, President
Brennan Groh, Vice President
Jacqueline Wee, Secretary
Marilena Lewandowski, Treasurer