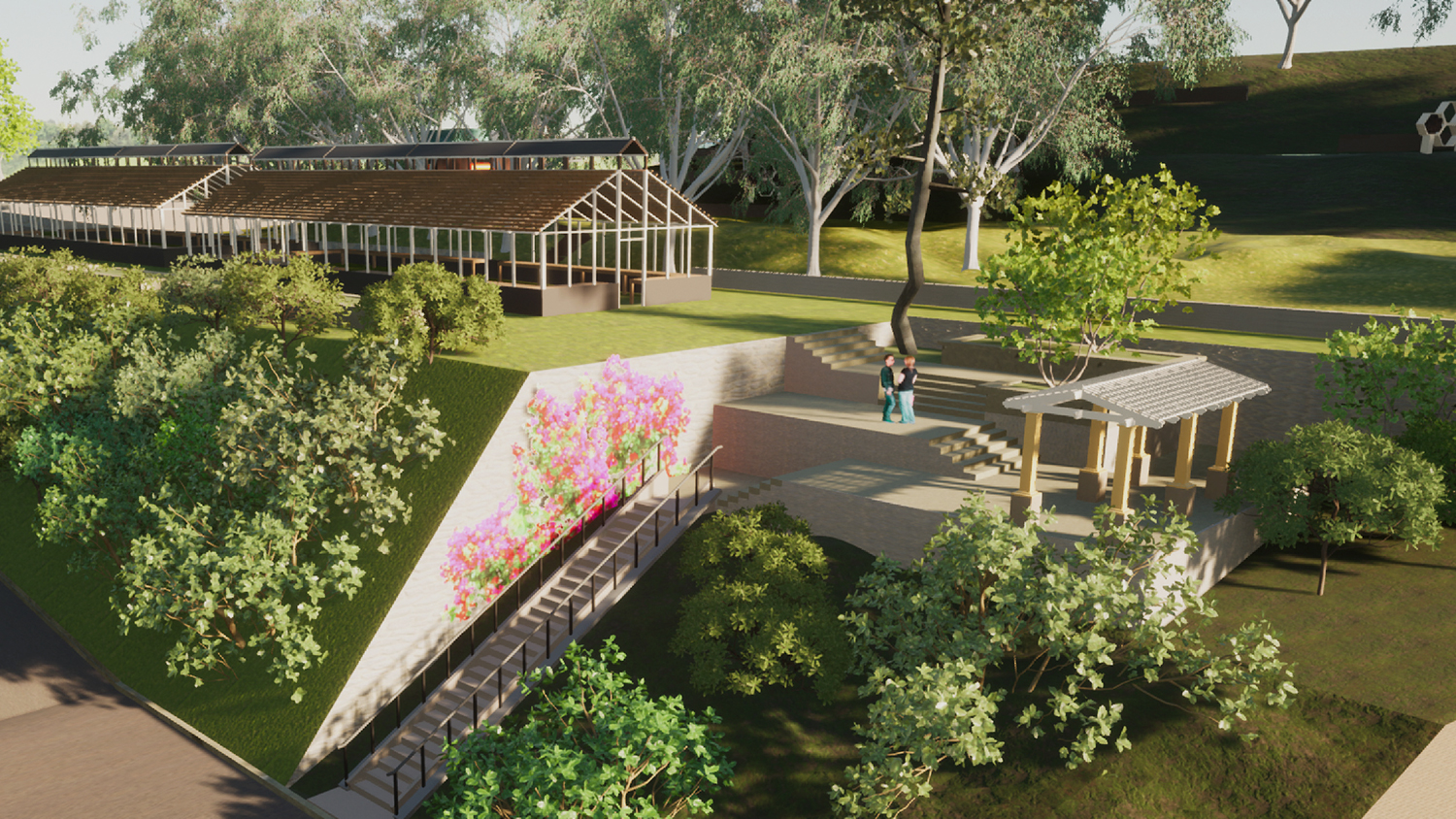 Capstone Projects
The final design class culminates in a self-directed project that demonstrates competency in site selection, analysis, programming a site, conceptualizing a design, and rendering a final conceptual design proposal booklet.
Instructor
Meg Coffee
Jim Pickel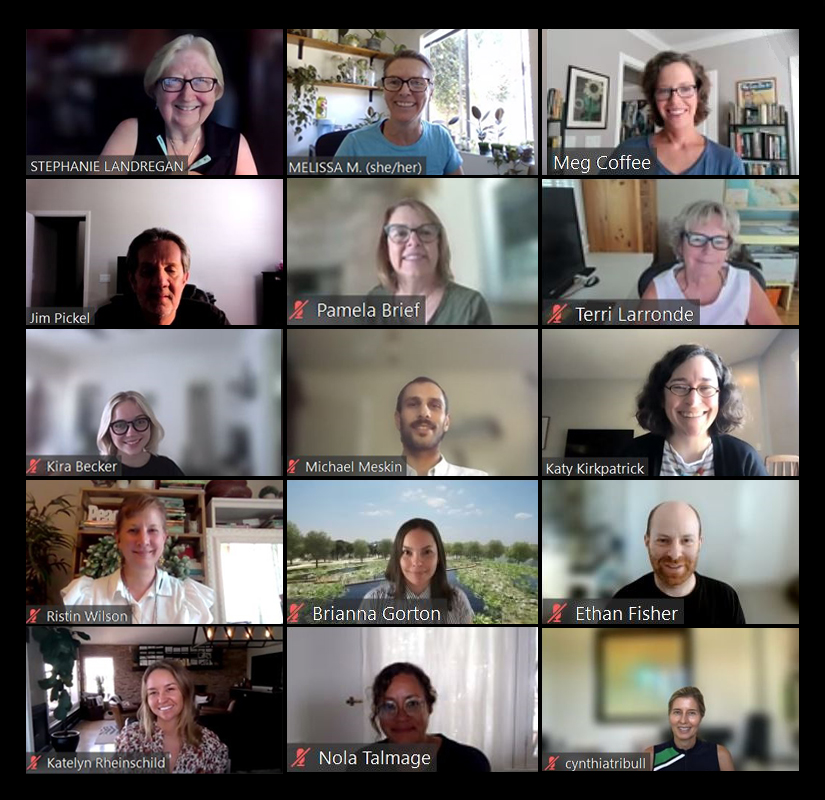 Congratulations to
The 2022 Capstone Class
The 2022 Capstone Class produced a range of remarkable projects that showcased their ability to synthesize all they've learned into compelling and highly relevant culminating presentations. Under the guidance of instructors Meg Coffee and Jim Pickel students worked tirelessly to research, analyze, and design solutions to a variety of sites in the greater Los Angeles area and beyond.

This year, our projects touched on the topics of equity, community, revitalization, and restoration. With global-warming serving as an urgent reminder of the importance of environmental stewardship, projects "Reimagining the Earl Warren PARKing Lot"; "Urban Streetscape"; and "Mid-City Creek Park" aim to reduce the negative effects of urbanization. "Metro Park"; "Venice Beach"; and "Design as a Catalyst" explore interventions to promote accessibility and strengthen existing communities. "A New Vision Takes Flight"; "The Bowtie Ecological Refuge"; "Reclaiming Mission Canyon"; and "People. Plants. Purpose" look to reclaim and transform polluted or under-utilized land for a greater purpose.

Each student prepared an oral presentation and compiled a book containing detailed site analysis and artistic renderings of their prepared concept. Capstone books are meticulously assembled to include research, design process, final design solutions and all supporting materials, and then submitted for final grades.

Oral presentations were given via Zoom over the weekend of September 10th and critiqued live by a panel of licensed Landscape Architects. The live Capstone Review Panel were Vaughn Rinner, FASLA, past President of ASLA National, Principal Vaughn Rinner Landscape Architecture; Kurt Culbertson, FASLA, Principal Design Workshop; Jason Ficht, ASLA, Principal Design Workshop; Jon Wreschinsky, ASLA, Landscape Architects Technical Committee Chair; and Hongjoo Kim, ASLA, Principal Hongjoo Kim Landscape Architects.
Please click on one of the photos of our 2022 Capstone members below to appreciate their beautiful work.