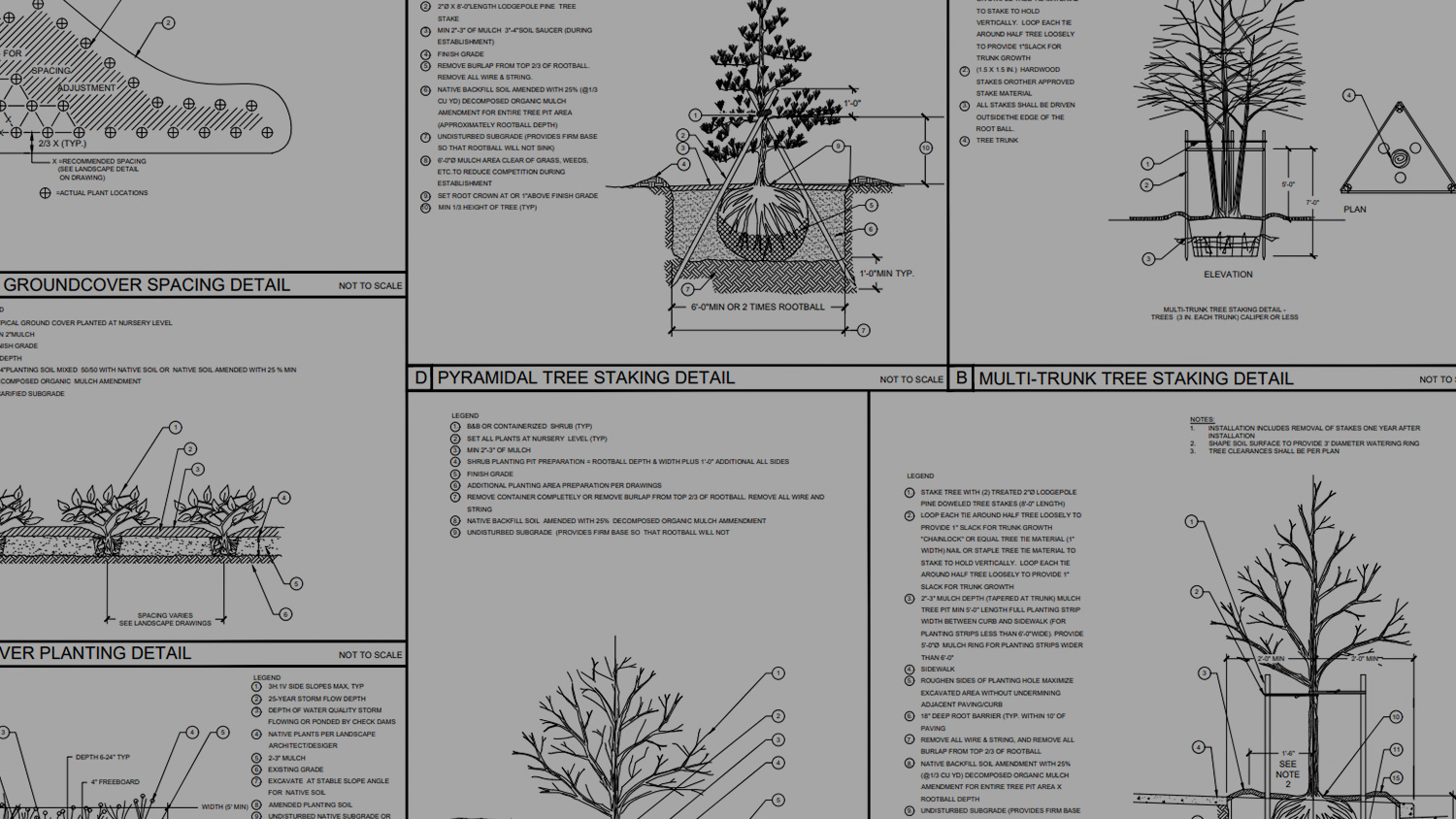 Landscape Construction Drawing
This construction drawing course imparts a working knowledge of procedures and techniques. Students learn the process of assembling a complete and comprehensive set of construction drawings in which title and base sheets, dimensioned layout sheets, and demolition plans are prepared. Grading, drainage, and other drawings prepared in other courses are incorporated into the overall document package.
Instructor
Perla Arquieta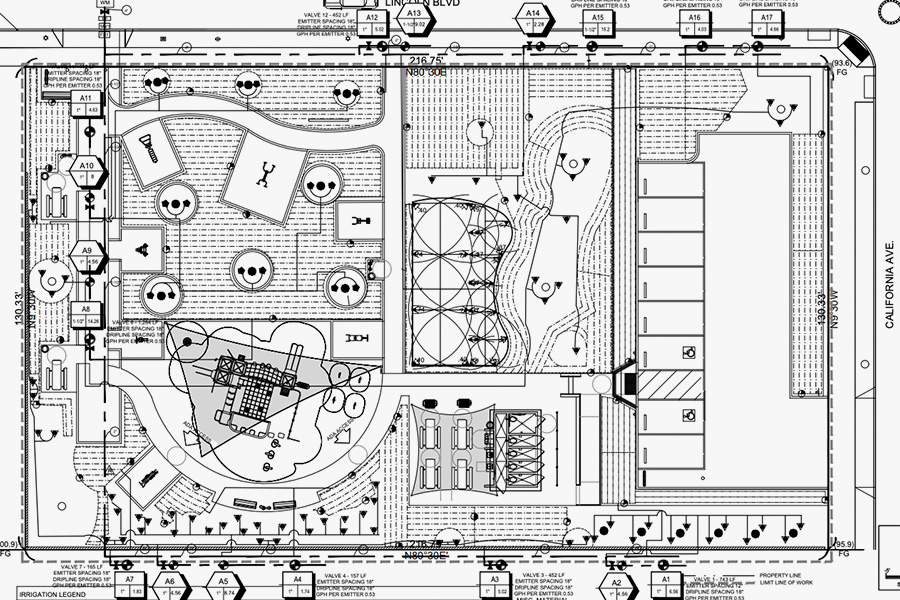 CD Set Pocket Park
Student: Ristin Wilson
Wonderful CAD experience with developing a CD set for our unique pocket park design.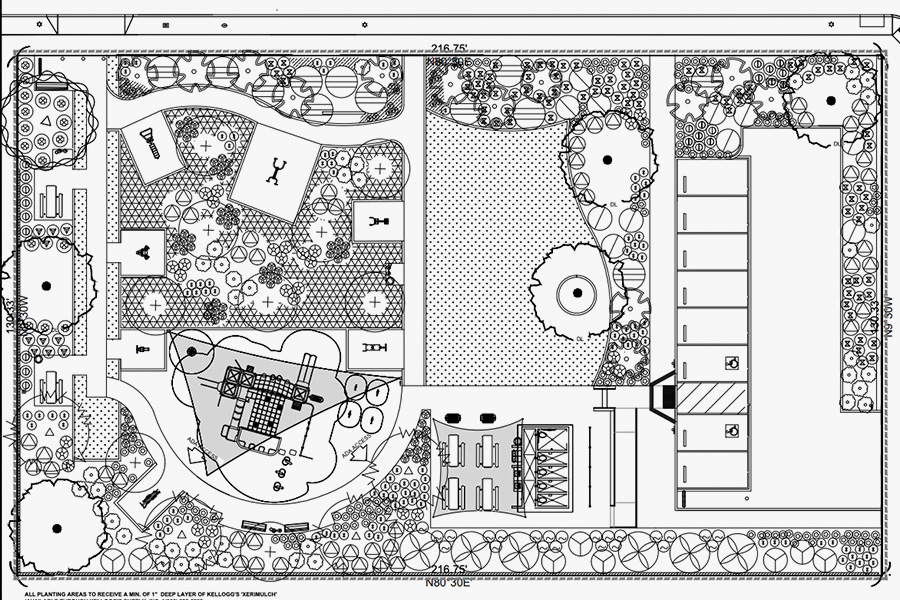 Ven-Lin Pocket Park Construction Documents
Student: Ethan Fisher
Construction documents for a new pocket park in the City of Venice.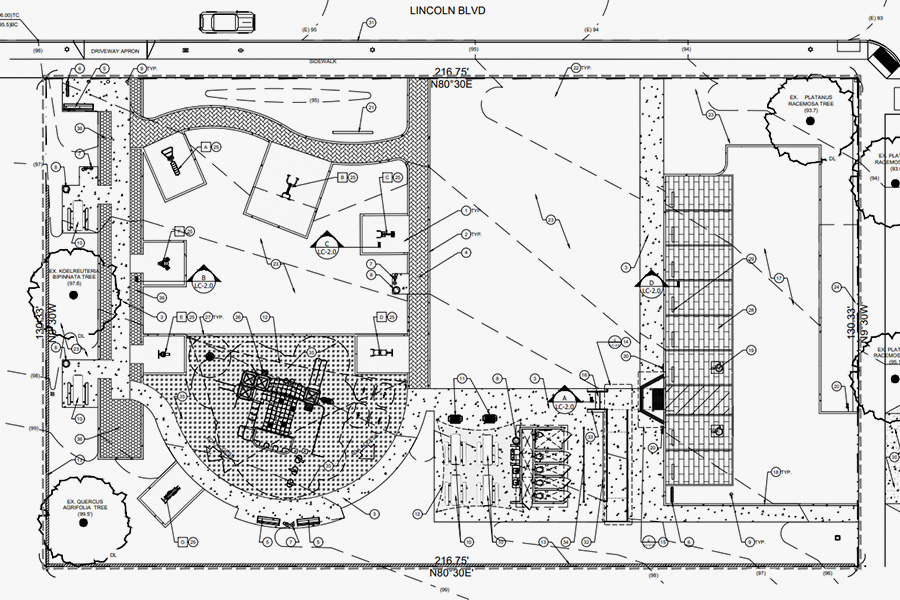 Pocket Park- Michael Meskin
Student: Michael Meskin
Landscape construction drawing I/II complete construction drawing set.